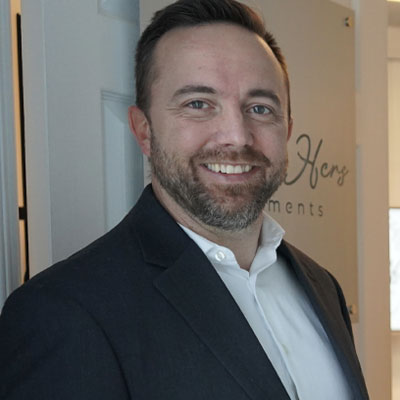 Rick Dews
CEO
Meet Rick Dews, our CEO. 👋 Rick strives to make every business he has ever owned an honest reputation with employees he truly cares about. He feels like their successes are his. ⭐ Rick is a natural leader and problem solver, excellent husband and father! He loves to read Science fiction/fantasy , follow the news, and enjoys walking/running, and the movies with his wife.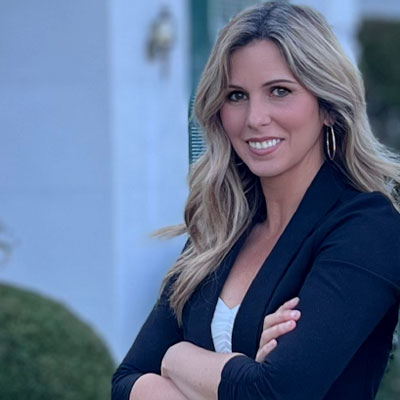 Jennifer Dews
COO
Jennifer loves ❤️ her children more than anything! Making memories via videos, pics, slideshows is her fav hobby. She also loves the outdoors, skating, planting in her yard, and trips to the beach. 🌊 Jennifer taught in the public school system for nearly 14 years before joining her husband in real estate. She LOVES her new job – especially lunches with her hubs! (she has a great appreciation now for eating outside of the cafeteria 😂)
Matthew Walker
Acquisitions Manager
Meet Matthew Walker, the newest member of the His & Hers team! 👋 He says, "I'm excited about joining His and Hers investments because it's not just starting a job, it's joining family!" Matthew has known Rick, the owner, for the last 30 years, and claims he is like a brother to him. ❤️ When he is not in the office, Matthew loves to travel. ✈️ He enjoys seeing and experiencing new things. He is also passionate about cooking and considers himself an amateur pitmaster. 🔥😆 He loves spending his nights and weekends hanging out with friends and family and smoking meat.
Haley Jenkins
Admin/Transactions Coordinator
Meet Haley, our admin/transactions coordinator. She's a coffee loving, overly obsessed weiner dog 🌭🐶 and bearded dragon mom who loves working for His & Hers. She says, "His & Hers treats us like real people and not just a number. I feel like I really can make a difference working here!" Haley enjoys reading, horseback riding, chasing waterfalls, and traveling.
Chris Mallinson
Dispositions Manager
Meet Chris 👋 He loves to work at His & Hers Investments because it is a welcoming environment and great career path. ✔️ Outside of work, he is an avid outdoorsman who loves hunting & fishing. He also enjoys running his Lawn Care business on his spare time. He loves to travel to the beach with his Fiancée Haley & and their dog Sadie and plans to move there one day.
Sadie
Office Greeter
Meet Sadie, our office greeter. 🐶 Born in 2021, Sadie, the Miniature Dachshund, is a very important member of our team. Most days when she's at the office, Sadie can be found participating in our morning meetings, snoozing by a window, or looking for scraps as our own personal Roomba. 🐾 Sadie would like to add that she will happily accept belly rubs from office visitors, clients, delivery people and pretty much everyone else. We ❤️ you Sadie!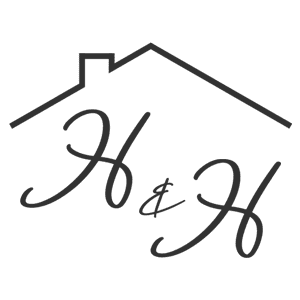 Creating a fluid and simple process to purchase and sell homes, while remembering that we also have the skills and connections to help those we serve to the best of our ability.
What Makes us the Best Home Buyers in Georgia?
We Pay All Cash
Because we pay cash, we can close on YOUR time frame. We don't need to wait for lender approvals or an appraisal.
Easy & Clear Terms
We make this a simple, straight forward and easy-to-understand process for you.
We Do the Paperwork
We use a licensed and insured closing attorney and make sure the details are taken care of, so you don't have to.
No Fees
You won't have to pay closing costs or title costs when we buy your Middle Georgia houses.
Sell "As-Is"
We will buy your home the way it is. You won't have to fix or clean anything!
Close In Days
We can close in as little as 30 days, making us the best home buyers in Georgia.
Core Values of His & Her Investments
Integrity
It is our core responsibility to provide what we promise. All our processes are transparent, and we strive to provide you with the best solutions.
Commitment
Our whole team is fully committed to offering you help finding real estate solutions. No matter how difficult the situation is, we will help.
Compassion
We're in business to help you solve all housing problems. If you're going through difficult circumstances, we're grateful for the opportunity to assist you.
Reliability
We promise to be there for you when you need our services. You can count on His & Her investments when it comes to challenging situations.
Get Your Cash Offer Within 24 Hours!